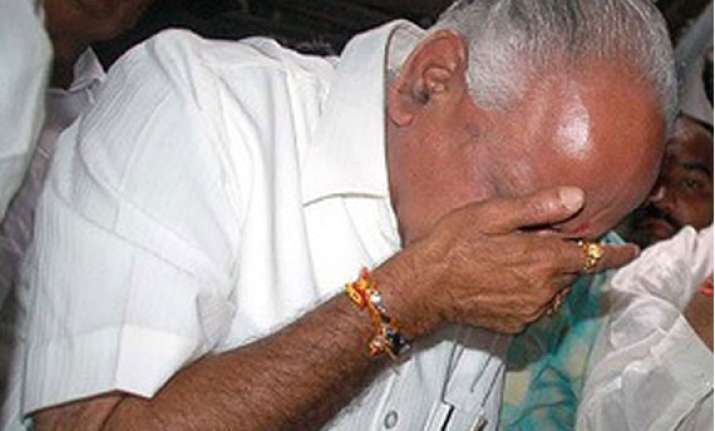 Bangalore, Nov 30: Estranged Karnataka BJP strongman B S Yeddyurappa, who resigned from the primary membership of the party, today became emotional as he recalled his long association with the party even as he trained his guns at BJP leaders for hatching a "conspiracy" against him.
"The party has given everything to me. And I have sacrificed my life to build my previous party (BJP)", he said, fighting back tears. 
Yeddyurappa said he is leaving the party "because of our own (BJP) people. They don't want me to continue in the party; that's why I am resigning from the primary membership as also MLAship". 
He is slated to tender his resignation to Speaker K G Bopaiah this afternoon. Yeddyurappa would also fax his resignation from the primary membership, sources said.