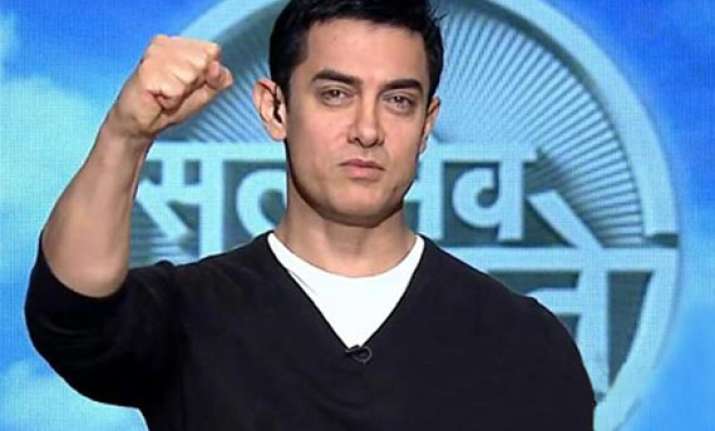 New Delhi: Set to launch the second season of his TV show "Satyamev Jayate", leading Bollywood actor Aamir Khan Friday said he is not interested in joining politics, and does not consider himself a social activist either.
"I don't belong to the field of politics, won't be able to do well in politics. Why does one enter politics, to contribute to the society... I can contribute to the society from where I am. This is why I would not join politics," said Aamir while interacting with women journalists at Indian Women's Press Corps (IWPC).
The actor, whose "Satyamev Jayate" has raised several social issues, also said he did not consider himself a social activist.
"I don't see myself as a social activist. An activist is one who takes up a cause close to his heart and lives with that. I an an entertainer and a creative person..." he said.
He said as an entertainer, his responsibility includes bringing grace to society and building a moral fabric.