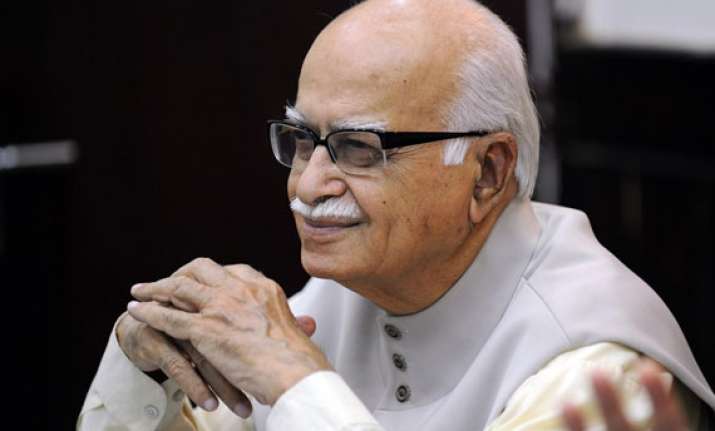 Ahmedabad: Voicing confidence that BJP will form the next government at the Centre, veteran BJP leader L K Advani, who had reservations on the PM candidature of Narendra Modi, today said he will accept any role the party will offer him after the Lok Sabha elections.
"This is the first ever election where it can be felt that people have already made up their minds to throw out the present (UPA) government. There is no doubt that BJP will form government under the leadership of (BJP's prime ministerial nominee) Narendra Modi. I will take up any role which will be offered to me after election," Advani said while launching his roadshow in his Gandhinagar constituency, starting from Bavla.
The BJP will get a fair share in south India too, he claimed. "Yesterday, I was in Kerala for campaigning. I could sense that BJP will have thumping victory in several seats in South India too this time," said the BJP patriarch, who will cover Kalol and several areas of Gandhinagar city during his raod show.
Advani was accompanied by state revenue minister Anandiben Patel, his close ally and sitting MP from Ahmedabad-East Harin Pathak and his son Jayant Advani.
He also told the voters in Bavla that his son Jayant will handle his campaign in his absence. "Earlier, my daughter Pratibha did the campaigning for me here. Now, my son Jayant is also with me today. Since I have to go to other places, Jayant will remain in touch with you," Advani said.