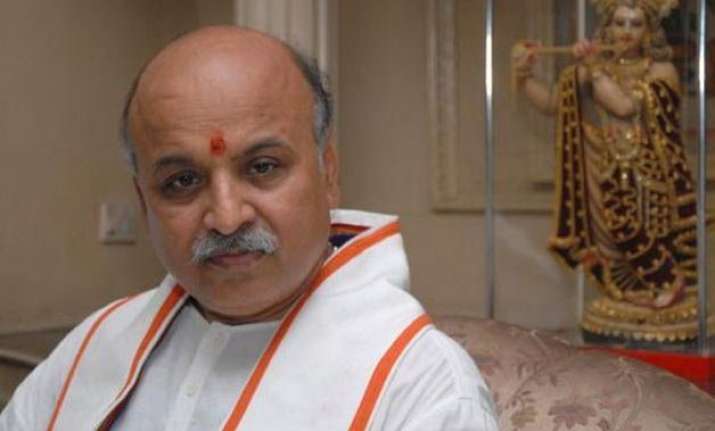 Allahabad: Vishwa Hindu Parishad leader Praveen Togadia today slammed Hafiz Saeed, the chief of Pakistan-based outlawed terror outfit Jamat-ud-Dawa, over his statement on Kashmir and alleged that his claims highlight Pakistan's open support to militant groups.  
In an interview, Saeed pledged full support to the Kashmiris in their struggle for freedom and said he backed 'jihad' in the "troubled" state in concert with Pakistani government and the army.
Togadia said that Pakistan should test the patience of the country.
"We would like to warn Pakistan and terrorists operating from its soil not test the patience of Bharat (India). Hope they have not forgotten the humiliating defeats of the 1971 war and the Kargil war," Togadia said in a statement here.  
"Let Pakistan and its terrorists not mistake India's emphasis on peace for any type of weakness. However, Saeed has by his utterances proved beyond doubt the open support terrorists based in Pakistan have been receiving from Pakistani army and Pakistani government. Now they can no more afford to be in denial," Togadia added.