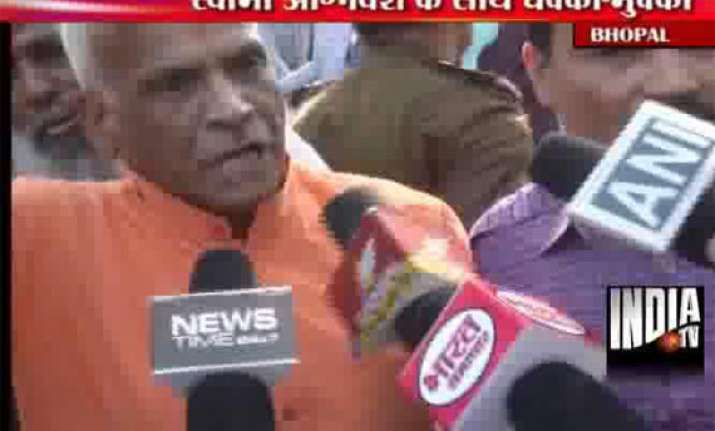 Bhopal, Nov 30: A handful of angry VHP activists today manhandled social activist Swami Agnivesh here at a programme organised by an NGO.
The VHP activists were incensed over Agnivesh's remark earlier this year that the Amarnath holy ice lingam was a natural phenomenon caused by icy droplets throughout the winter.  
VHP leader B L Tiwari and Sanskriti Bachao Manch activists surrounded Swami Agnivesh when he reached the venue.  Tiwari in an angry gesture tried to pull down the saffron shawl worn by Agnivesh.  
There were slogans and counter-slogans between VHP activists and the NGO supporters. Police separated both the groups. Later, Tiwari described Agnivesh as a sympathiser of Naxalites and a traitor. "He also cheated Anna Hazare", Tiwari said.  
Swami Agnivesh has been the target of Hindu fundamentalists since the beginning of this year for his Amarnath remark. On May 25 this year, one Swami Nityananda slapped Swami Agnivesh in public at a meeting in Ahmedabad.