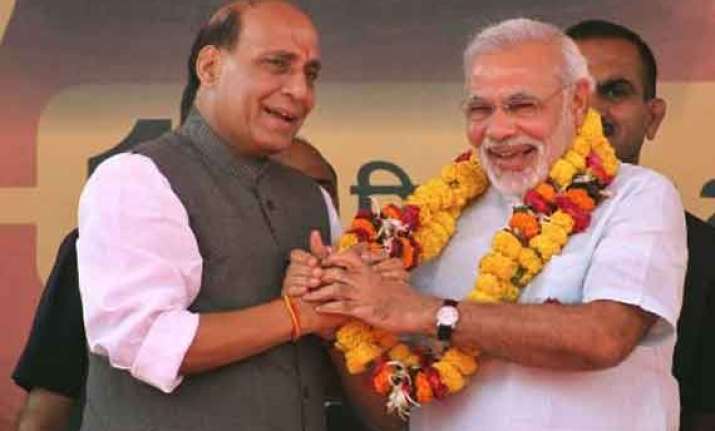 Lucknow: Hitting out at SP and BSP, BJP national president Rajnath Singh today accused the two parties of being equally responsible for increasing inflation, corruption and unemployment in the country along with Congress-led UPA government by giving it outside support.  
"SP and BSP extended outside support to Congress-led UPA government at the Centre continuously for 10 years.
They are equally responsible for inflation, corruption and unemployment," Rajnath said while addressing an election meeting at Gomti Nagar here.
Accusing SP and BSP of cheating the people of the state, the BJP president said the two parties fight in Uttar Pradesh, but run the government at Delhi together.