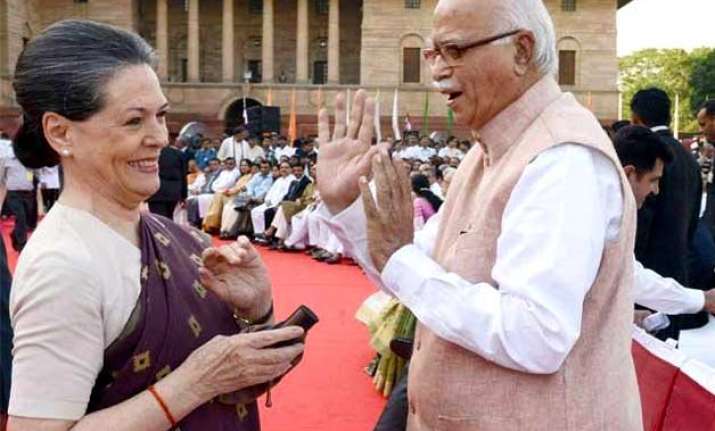 New Delhi: On Wednesday, Congress president Sonia Gandhi congratulated Bharatiya Janta Party (BJP) patriach LK Advani on his wedding anniversary.
The Congress supremo wrote an emotional letter to Advani in which she said this would have been her 47th wedding anniversary too.
Gandhi in a rare outburst of emotions wrote to Adavni, saying, "February 25 is also a special day for me — the day Rajiv and I got married, and this year would have been our 47th wedding anniversary".
As quoted by The Hindustan Times, Advani's aide Deepak Chopra said, as soon as he received the letter, Advani called up Gandhi and 'profusely thanked' her for the 'warm greetings'.
"On the auspicious occasion of your 50th wedding anniversary, I send my warm felicitations to you and Mrs Kamala Advani. Over half-a-century you have enjoyed a close companionship, giving strength and support to each other through all life's ups and downs and that is indeed a great blessing!" Gandhi wrote to Advani.
A few years ago, Advani had apologised to Gandhi for wrongly mentioning her name in connection to black money stashed abroad in a report of the NDA. After Gandhi sent a protest letter to Advani, he sent a letter apologising for the mistake and later released the letter, much to the embarrassment of the party.
Advani's 50th wedding anniversary saw several leaders, including Prime Minister Narendra Modi, gathering at his residence to greet the couple.