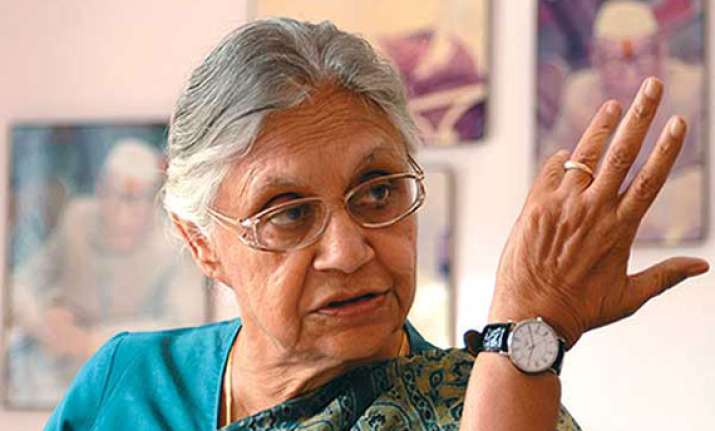 New Delhi, Dec 25: A controversy has erupted over the recording of the statement of the 23-year-old gangrape victim with Delhi Chief Minister Sheila Dikshit complaining to Home Minister Sushilkumar Shinde that senior police officials "interfered" in the process even as she sought a high-level inquiry into it.
In a letter to Shinde, Dikshit cited a communication to her by Deputy Commissioner (East) B M Mishra that Sub Divisional Magistrate Usha Chaturvedi had complained about senior police officials' interference while she was recording the statement of the victim who was gangraped and brutally assaulted in a moving bus on December 16.
Home Ministry sources said they are likely to order a probe into the Chief Minister's complaint and the inquiry team would be headed by a woman officer. "We are taking the complaint very seriously," a senior Home Ministry official said.
The Chief Minister was "very upset" over the contents of the letter sent by the Deputy Commissioner and decided to write to Shinde seeking a thorough probe into the incident, Delhi government sources said.
In the complaint, they said, the SDM said that the officers had prevented the video recording of the victim's statement. It was also alleged that the police officers wanted the SDM to use a questionnaire they prepared.
When she refused to do so, sources said, police officials misbehaved with the SDM.
Police denied the allegations levelled by the SDM and claimed that it was the mother of the victim who insisted that the testimony should not be videographed.
Police sources said the three officers named by the SDM were not in the hospital room when the victim recorded her statement and that the magistrate was free to ask the student any questions she wanted.
The victim has signed the statement and it shows that it was not recorded under duress, sources said.
If required, they said, they will help facilitate a fresh recording of the statement.