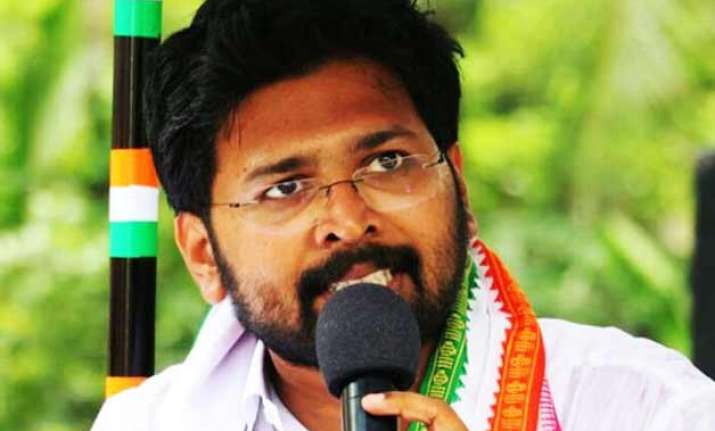 Thiruvananthapuram : Congress leader K.A. Sabarinathan was sworn-in as a legislator of the Kerala legislative assembly on Wednesday.
In the results for the Aruvikara by-election announced Tuesday, Sabarinathan, 31, secured 56,448 votes to defeat former speaker and minister M. Vijayakumar, 67, of the Communist Party of India-Marxist (CPI-M), who secured 46,320 votes. O. Rajagopal, 85, of the Bharatiya Janata Party (BJP) garnered 34,145 votes.
With Sabarinathan's victory, the Oommen Chandy-led government's tally touched 74 in a house of 140 elected members. The Left opposition has 66 and the lone nominated member supports the treasury benches.
There was an emotional moment in the house when he walked up the steps to meet speaker N. Sakthan. The speaker's chair was previously held by Sabarinathan's father G. Karthikeyan, who passed away in March.