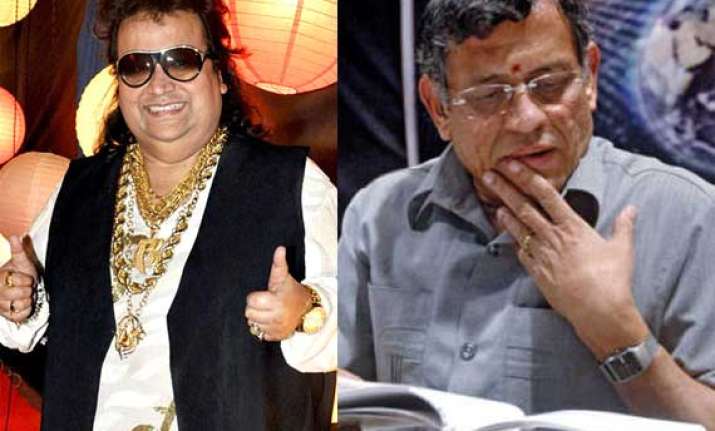 New Delhi: Bollywood music director Bappi Lahiri, a recent entry into the BJP, former Karnataka rebel B Sriramulu, and strategist S Gurumurthy figure in the fifth list of candidates announced by the part on Thursday night for the Lok Sabha elections.
Bappi Lahiri will contest from Serampore, West Bengal, S Gurumurthy, who works as a link between RSS and BJP, will contest from Niligiri, Tamil Nadu and Sriramulu will contest from Bellary, Karnataka.
Punjab Kesari editor Ashwini Minna  has been fielded from Karnala, Haryana.
Following is the full list of candidates:
Assam : Autonomous Dist ST :  Joyram Engleng
Haryana : Karnal : Ashwini Kumar Chopra Minna
Karnataka
Bidar : Bhagwant Khuba
Bellary ST   : B. Sriramulu
Hassan : C H Vijay Shankar
Madhya Pradesh : Balaghat : Bodh Singh Bhagat
Tamil Nadu
Chennai South : Shri La. Ganeshan
Niligiris SC : S. Gurumurthy
Coimbatore : C. P. Radhakrishnan
Sivaganga : H. Raja
Ramanathapuram : Shri Kuppuramu
Kanniyakumari : Shri Pon. Radhakrishnan
West Bengal:
Jadavpur : Dr Swarup Prasad Ghosh
Serampore : Bappi Lahiri