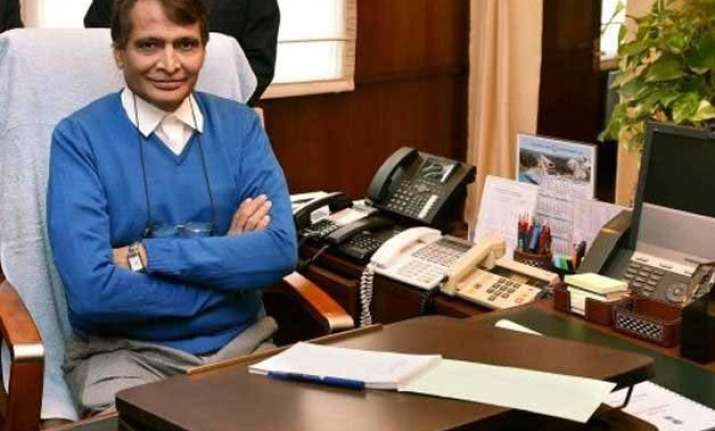 New Delhi: Union Railway Minister Suresh Prabhu will today flag off three trains from Anand Vihar station in New Delhi. Two trains are for West Bengal while the third one is  for Bihar.
Train services for Saharasa in Bihar, and Malda and Santragachi in West Bengal will be flagged off today said a senior Railway Ministry official.
These trains were announced by the then Railway Minister Sadananda Gowda, who was later replaced by Suresh Prabhu in Rail Budget 2014-15.
Malda-bound train will be available from Anand Vihar station every Saturday and in return journey the train would leave Bengal city every Friday.
For Saharsa, the weekly express train will be leaving the Anand Vihar station every Thursday and start the return journey on every Wednesday.
Anand Vihar-Santragachi weekly express train will be available on every Tuesday from here and every Monday from Santragachi, according to the schedule.