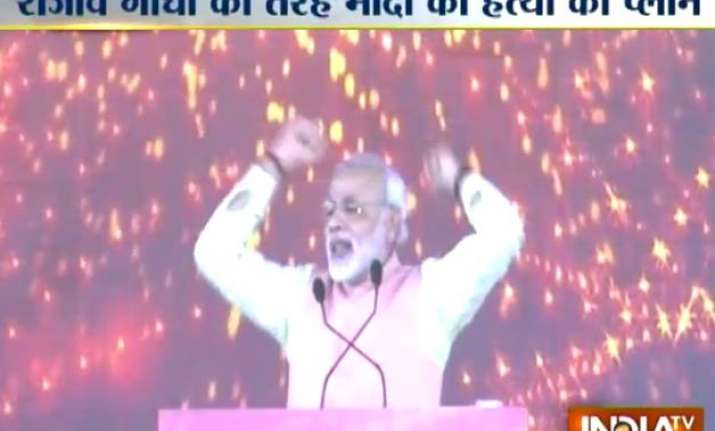 New Delhi: Prime Minister Narendra Modi was the target of terrorists in Patna's Gandhi Maidan blast in October 2013, arrested suspect Haidar Ali told National Investigation Agency (NIA).
During the interrogation, Haider told NIA that Modi was the real target of the fidayeen attack and it was planned similar to the attack on Rajiv Gandhi in 1991.
Six persons were killed and around 100 were injured in the blast at the crowded venue, Gandhi Maidan, of Narendra Modi's rally on October 27, 2013.
Eight explosive devices with timers went off between 9.30am and 12.25pm as part of a serial bomb attack suspected to be the handiwork of Indian Mujahideen (IM).
In an investigation carried out by India TV, it was revealed that the terrorists had even rehearsed for the suicide attack by tying a suicide jacket into a tree.
Haider Ali, who hails from Ranchi in Jharkhand, revealed the planning of the attack to the NIA.
It was planned that a blast would take place to disperse the crowd and a suicide bomber would reach near Modi and blow himself up.
In an exclusive interview with India TV, NIA IG Sanjeev Kumar gave a detailed account of the investigation and the planning of the attack.
Kumar said, "He (Haider Ali) had gone to many public meetings of Modi to plan the attack. His planning was to trigger a blast in crowd and cause stampede which could result in several causalities and then attack Modi."
"Haider had planned the attack and for it he had trained several people. The training involved many stages. He first motivated them to join him and gave them physical training," said Kumar.
He added Haider rehearsed the attack in a remote village near Ranchi.