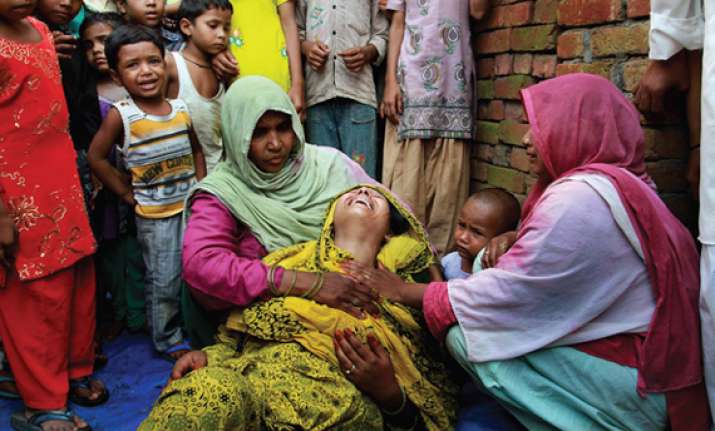 New Delhi: Political parties stoke communal sentiments to garner votes, says a report on the Muzaffarnagar riots released here Wednesday to educated voters ahead of the general elections.
Compiled by activists under the banner of the Forum for Democracy and Communal Amity (FDCA), the report claims to "help people decide whom to vote for".
"A seven-member FDCA team visited the riot-affected areas for three days (Jan 4-5 and 10) and met the victims, their families, community leaders and members of the local administration," FDCA joint secretary Mohammad Salim Engineer told IANS.
"People in the affected villages know who the culprits were behind the riots.
There were specific political parties that are working there to divide people on religious lines for their (own) gains," he added.