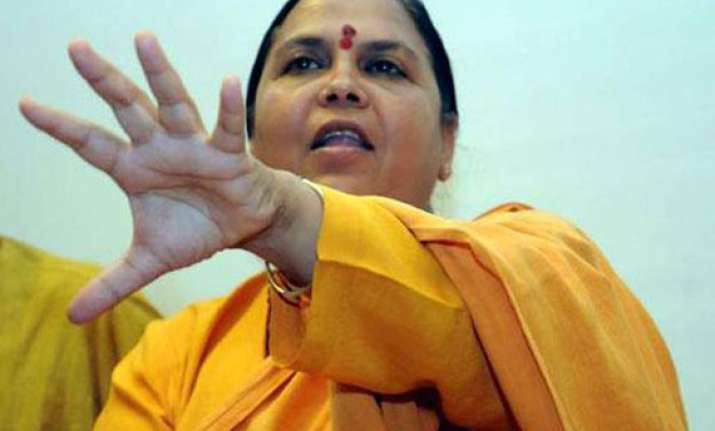 Indore, Jun 6: Senior BJP leader Uma Bharti Wednesday said that party officials in Madhya Pradesh seldom invited her for the important programmes organised by them and claimed that she was clueless as to why that was so.  She clarified, however, that she had no differences with MP chief minister Shivraj Singh Chouhan.
"I have been invited by people across the country. But I am surprised on not being invited to important BJP rogrammes in Madhya Pradesh," Bharti said here.  "If I am being invited across the country, definitely it means I am useful and those inviting me are not making any mistakes," she added.
Bharti said that the reason for her absence at BJP events in MP could be best explained by party workers in the state.
Illustrating her point, Bharti said that she did not attend the recently-held meeting of state BJP's executive committee at Gwalior as she had not been invited for the same.
Chouhan had campaigned for Bharti when she contested the Assembly elections from Charkhari in Uttar Pradesh, and Bharti said she was more than willing to return the favour if the party were to ask her to campaign for the CM in the upcoming elections in Madhya Pradesh.