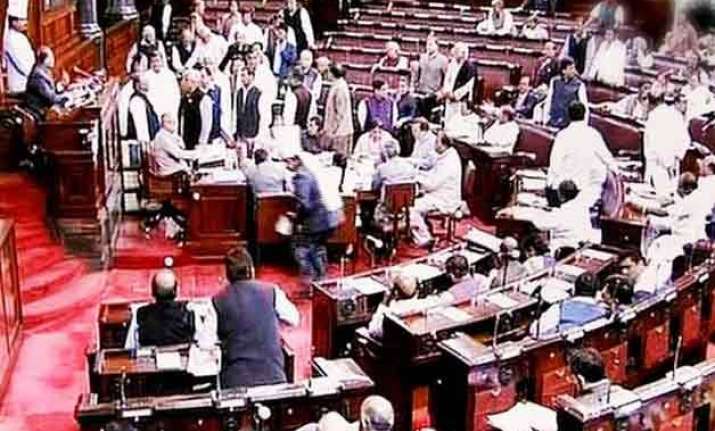 New Delhi: The Narendra Modi government is trying to bring regional parties including its ally Shiv Sena onboard to ensure 'smooth' passage of contentious Land Bill in the Rajya Sabha.
Ten parties, including NDA partners and independents who support the bill, add up to 87 MPs. The BJP-led NDA needs 36 MPs to reach the majority mark in the Rajya Sabha.
An array of regional parties with 54 MPs in 244-member in Upper House, can easily turn the tables in favour of the NDA.
Sources said that the government is 'cautiously' approaching Samajwadi Party, BJD, AIADMK and Shiv Sena to seek their support at the time of tabling the legislation in House. 
The Congress and Left parties, which have a combined strength of 79 MPs, have refused to budge an inch on their demands of amendments in the Land Bill. 
Samajwadi Party sources said that its leadership was also of the view that the changes were necessary and the government had done its best at this point of time. 
Government has also opened communication channels with BSP which has 10 MPs.
The BJD, with seven MPs in the Rajya Sabha, has also shown its inclination to support the Land Bill.
The Lok Sabha had on March 11 passed the Right to Fair Compensation and Transparency in Land Acquisition, Rehabilitation and Resettlement (Amendment) Bill, 2015, with nine amendments. But the government refrained from tabling the bill in the Upper House where it is in minority.