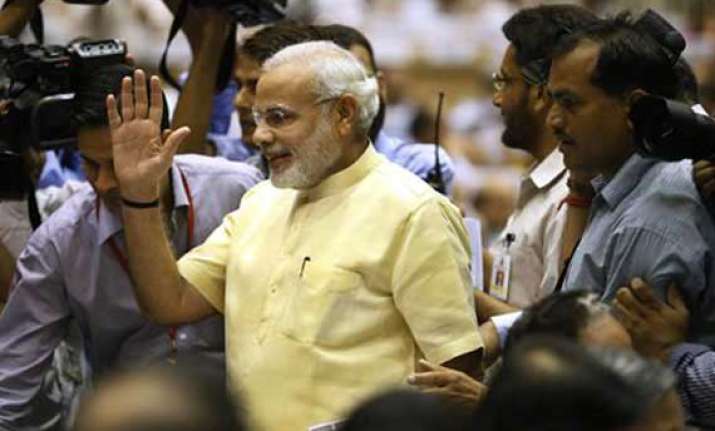 Lucknow: BJP Prime Ministerial candidate Narendra Modi would file his nomination papers for Varanasi Lok Sabha seat on April 24, his close aide Amit Shah said today.
Modi would file his nomination on April 24 after which "the BJP wave would turn into a tsunami," Shah told reporters here Varanasi goes to poll in the final phase on May 12.  The Gujarat Chief Minister is contesting from two seats.  He had already filed his nomination for Vadodra seat in Gujarat on April 9.
In Varanasi, 63-year-old Modi is pitted against AAP leader and former Delhi CM Arvind Kejriwal, Ajay Rai of Congress and Kailash Chaurasia of the Samajwadi Party.  Rai is sitting MLA from Kolasla seat.