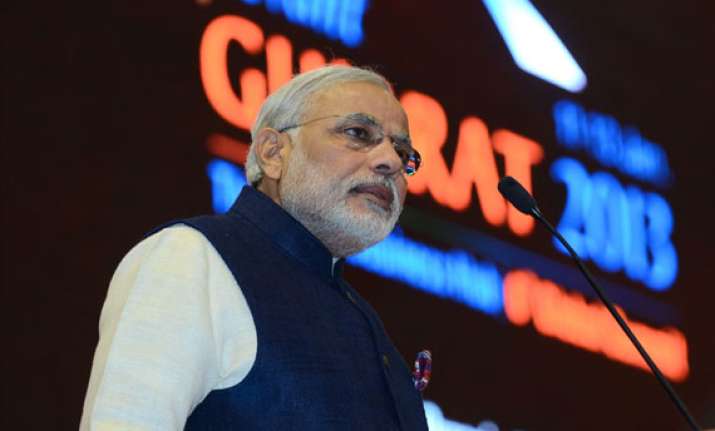 Gandhinagar, Jan 11: Fresh from his impressive win in assembly polls, Gujarat Chief Minister Narendra Modi today received a resounding endorsement from Indian and foreign industry bodies for his "grand vision" for development with Anil Ambani putting him in the league of Mahatma Gandhi and Sardar Patel.
Notwithstanding the divided public and political opinion about him, captains of Indian industry and businesses hailed in one voice his leadership qualities and the "Gujarat development model" as he wooed investors from 30 countries at his bi-annual showpiece event—Vibrant Gujarat Summit, which got off to a start here today.
"Narendrabhai has the Arjuna-like clarity of vision.  Narendrabhai literally is the lord of men, a leader among leaders and the king among kings," said Anil Ambani, chairman of ADAG group.
He went a step further when he put Modi in the league of Gandhi and Patel, the two most illustrious sons of Gujarat.  "Let me attempt to paint another picture: October 2, 1869, Porbandar, Gujarat - the birth of Mohandas Karamchand Gandhi, the father of the nation; October 31, 1875, Nariyal, Gujarat - the birth of Sardar Vallabhbhai Patel, India's man of steel; December 28, 1932, Chorwad, Gujarat - the birth of Dhirubhai Ambani, India's greatest entrepreneur; and September 17, 1950, Vadnagar, Gujarat - the birth of Narendra Modi," he said.