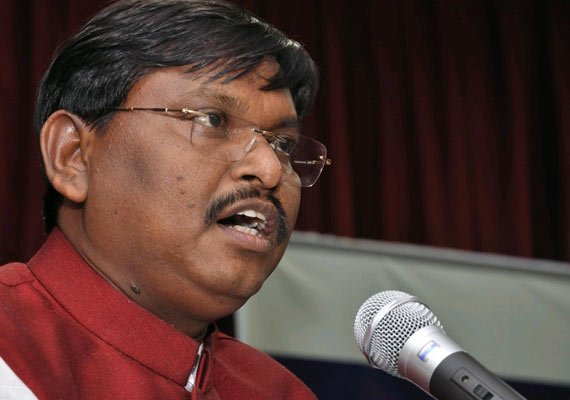 Jamshedpur: Former Jharkhand Chief Minister Arjun Munda today charged the Congress with running a "puppet show" in the state and destabilising the government whenever it made serious efforts to deliver during the last 14 years.
In an apparent attack on the Hemant Soren-led Jharkhand government, Munda said the governance in the state has miserably failed as there was no communication between ministers, bureaucrats or executives.
"In fact, such a situation has been prevailing in the state for last 14 years as Congress is controlling the puppet show," Munda said.
"The government was pulled down by Congress, whenever its condition was not met... Whichever government had made a sincere effort to deliver and put the state back on the development track was pulled down by Congress," he alleged.
He was addressing BJP workers of East Singhbhum District Minority wing at minority-dominated Azadnagar here.  Alleging that Congress has unleashed a reign of terror in the state, Munda said while the party has been projecting itself as "messiah of minority community", it has continued to keep them in the dark.
Senior BJP leader Saryu Rai, who was also present at the function, said the Narendra Modi-government wanted the entire fund released from the Centre to reach Jharkhand, unlike was the case under the previous government.