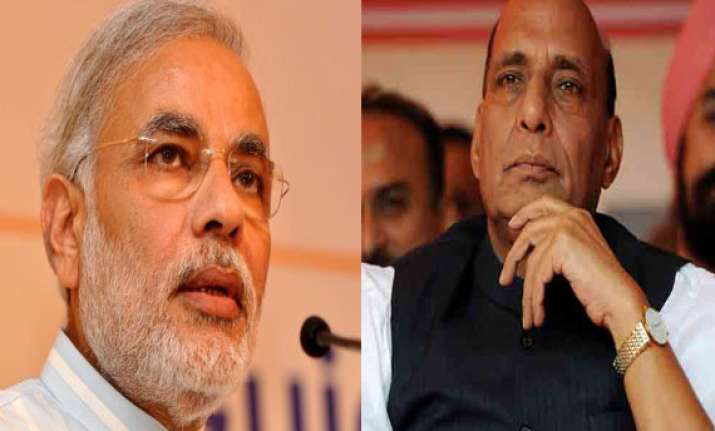 New Delhi: BJP prime ministerial candidate Narendra Modi will contest from Varanasi constituency in Uttar Pradesh for the Lok Sabha, top party sources said here today.
Dr Murli Manohar Joshi, who is currently the party MP from Varanasi, after initial hestitation, has been persuaded to contest from Kanpur, while BJP president Rajnath Singh will change his constituency from Ghaziabad to Lucknow, sources said.
Lucknow used to be former prime minister Atal Bihari Vajpayee's seat, and it is presently represented by Lalji Tandon.