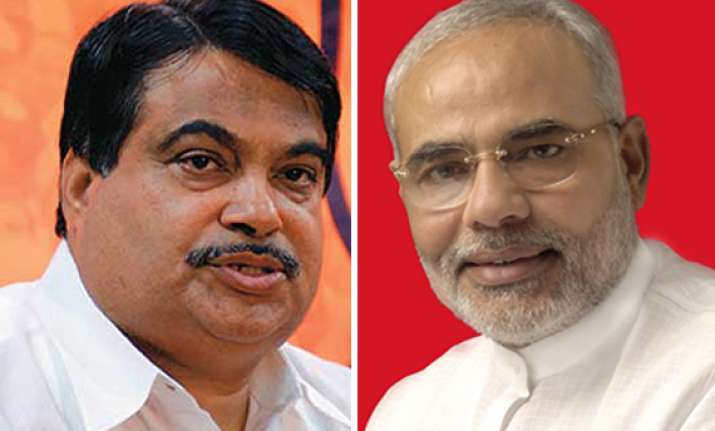 New Delhi, Feb 10: BJP President Nitin Gadkari has said Gujarat Chief Minister Narendra Modi has got the potential to become the Prime Minister and that he is among the "five to six" contenders in the party for the country's top post.

Gadkari said he has already made it clear that the BJP has got a lot of potential leadership who is capable of becoming the Prime Minister after the next General elections due in 2014.

"Now, Modi is also one of the leaders, he has also got the potential for that. There are five to six leaders, and at the right time the party will decide who will be the prime ministerial candidate for 2014," he told CNN-IBN.

Gadkari emphatically said "100 per cent" when asked whether the five to six leaders included Modi.  "Those five to six leaders also include Narendra bhai," he said.

Gadkari's statement came a day after the Special Investigation Team (SIT) gave its final report on Gulberg Society attack during the 2002 Gujarat riots before a Ahmedabad court amid speculation that Modi may have got relief after he faced allegations of aiding and abetting communal clashes.

He remained non-committal on why Modi was not campaigning for the party in the ongoing Uttar Pradesh elections.

"Modi is the best person to answer why he had not joined the party's election campaign in Uttar Pradesh," he said.

Modi is reportedly sore with the BJP leadership for making one of his rivals Sanjay Joshi as one of the election in-charges in Uttar Pradesh.

"First of all, from the national party we have already made a request to Narendraji that he should give some time to Uttar Pradesh and other states for elections.

"Now, he has to find out the dates for that. The matter is with him, he has to decide about it," Gadkari said.

"But I accept that Narendra bhai is a stalwart, a leader of the party and still we are expecting dates from him and if he will give his dates, we will manage".