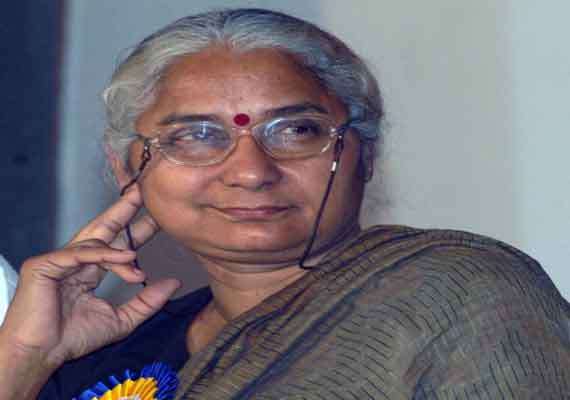 Ahmednagar: Social activist Medha Patkar will reach Ralegan Siddhi to meet and support Anna Hazare tomorrow morning, sources said here today.
Anna Hazare aide Vishwambher Chaudhari told PTI here today that Medha Patkar left by train and would reach Ralegan Siddhi tomorrow morning, where she would address Anna supporters at 11.30 am.
Arvind Kejariwal and Kumar Vishwas of the Aam Aadmi Party (AAP) would also visit Anna Hazare at Ralegan Siddhi, after AAP leaders contacted Anna Hazare and expressed their gratitude for the awareness created by him during the last three years.
AAP leaders have also assured that they would sit along with the public and not share the dais with Anna Hazare, since he wishes to maintain a distance from political parties, advocate Shyam Asawa, a close aide of Anna said.
Meanwhile, the NGO Mahasangh and Anna Hazare volunteers have organised a public meeting tomorrow at Professor Colony in the Savedi region of Ahmednagar, where Vishwambher Chaudhari and advocate Shyam Asawa are scheduled to speak.
This would also be the first public meeting for Anna Hazare's current fast for the Jan Lokpal Bill.