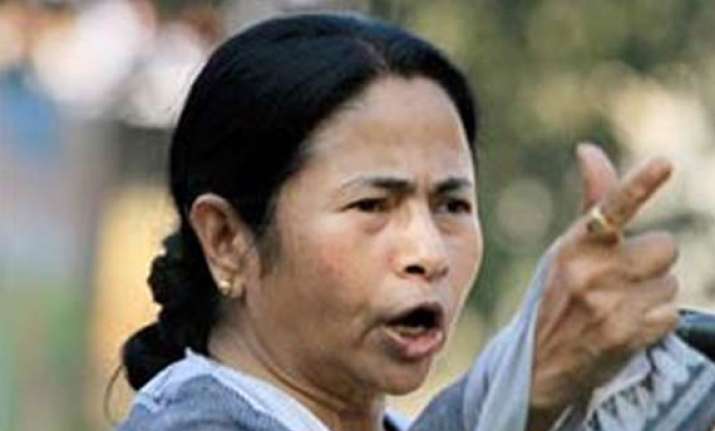 Kolkata, Feb 13: Countering her predecessor Buddhadeb Bhattacharjee's strong pitch for industrialisation, West Bengal Chief Minister Mamata Banerjee Tuesday reiterated her government's stand of not "forcibly" acquiring land except for setting up railway lines and roads.
Addressing a public rally in East Midnapore district's Nandigram, from where her anti-acquisition movement was instrumental in catapulting her to power in the state, Banerjee said that the struggle at the place had showed way for other such struggles.
"Those who still have not taken a lesson from the struggle, I want to tell them that this government will not acquire land forcibly," she said.
Her comments come in the wake of Bhattacharjee's recent repeated criticism of the Banerjee government's land policy which was "driving out investors and hindering industrial growth of the state".
Likening the fight against forcible land acquisition to "another freedom struggle", Banerjee accused the erstwhile Communist Party of India-Marxist led Left Front regime of stifling the voices of protests by "killing" the protestors.
Paying tribute to the 14 protestors who were killed in police firing during the movement spearheaded by her in 2006-07, Banerjee said: "I can forget my own name but cannot forget Nandigram. The other name of Nandigram is struggle."
She attributed the lack of industrialisation of the state to the "34 years of Left Front misrule".