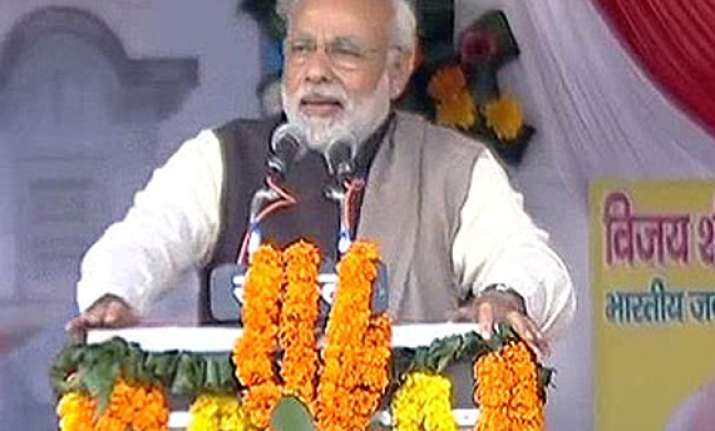 Lakhimpur Kheri (UP): Modi lashed out at SP, BSP and Congress for neglecting Dalits. He demanded Congress' accountability. He lamented that Uttar Pradesh had no electricity because there is no coal – it has been stolen by he government.
He took a jibe at Sonia Gandhi for drinking Bisleri water while the children of UP were pitiably consuming impure water.
BJP's Prime Ministerial candidate Narendra Modi started his campaign on Monday by addressing a public meeting in Lakhimpur Kheri of Uttar Pradesh. Modi's second interaction with people will be at Shahjahanpur.
Later on Modi will address a Bharat Vijay Rally in Lakshmangarh, Rajasthan.

Here are the live updates of Modi's Rally: