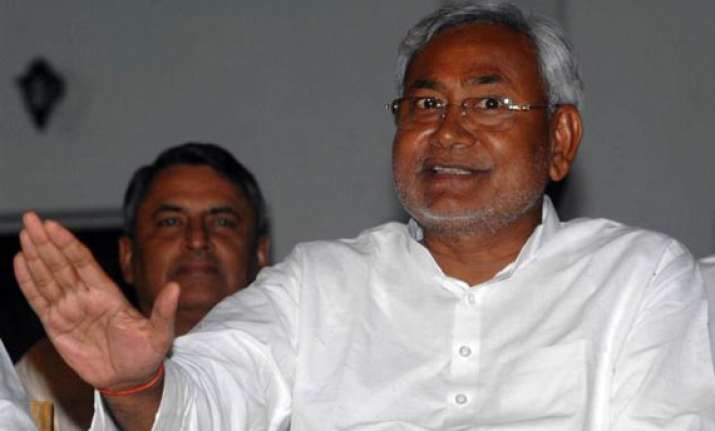 Patna, May 20:  Criticising Lalu Prasad for using unparliamentary language against him and his party leaders, Chief Minister Nitish Kumar today said he could digest such comments, but those who could not would go to court.
"I have capacity to digest such baseless comments, but people who do not are not are justified in seeking justice in court," the chief minister said referring to party MLC Sanjay Singh filing a criminal defamation suit against Prasad for making a derogatory remark at the RJD's 'Parivartan rally'.
Kumar said that the people of Bihar gave Prasad a long time to rule, "but he wasted it."
"Now people have given us the mandate to work for their welfare," he said.
"He has become unemployed and to seek employment he is making vulgar comments at me and JD(U) leaders," he told reporters.
RJD's tally in the Lok Sabha has been reduced to three from 40 seats in Bihar while its strength in the 243-member Assembly is only 22.
Stating that he was not bothered about the campaign launched by RJD against him, Kumar said people could never forget the 'horror' of Prasad's 15 year of rule though the RJD chief had sought their pardon.