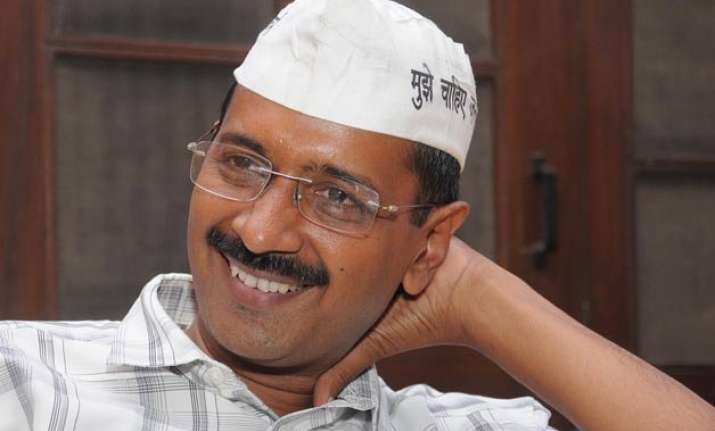 Bhopal: Delhi Chief Minister Arvind Kejriwal has written a letter to his Madhya Pradesh counterpart Shivraj Singh Chouhan requesting him to look into the demands of the people affected by Omkareshwar dam project in Khandwa district and resolve the issues pertaining to their rehabilitation.  
Over 20 farmers have been on 'jal satyagraha' since April 11, standing in waist-deep waters of Narmada river at Gogalgaon in Khandwa to protest against the increase in water level of Omkareshwar dam from 189 metres to 191 metres by the state government.
The protesters allege that people displaced by the Omkareshwar project have neither been compensated nor rehabilitated, a charge outrightly denied by Madhya Pradesh government.
In his letter to Chouhan yesterday, Kejriwal said, "I tried to contact you over phone since last couple of days. But due to your tight schedule couldn't get through. I wanted to talk to you over the serious and vexed issue. Agitation over the rehabilitation of people affected by Omkareshwar dam is going on in Narmada Valley. I have been associated with this agitation since quite a long time."
"You, I and your government, court and agitators wish that the affected people should properly be rehabilitated. If they are shifted before rehabilitation, it will amount to injustice to them," the letter further reads.
"Some dam oustees are staging Jal Satyagraha since ten days over the issue. It will be grateful if you talk to them and come out with some foolproof solution to their rehabilitation," Kejriwal said.