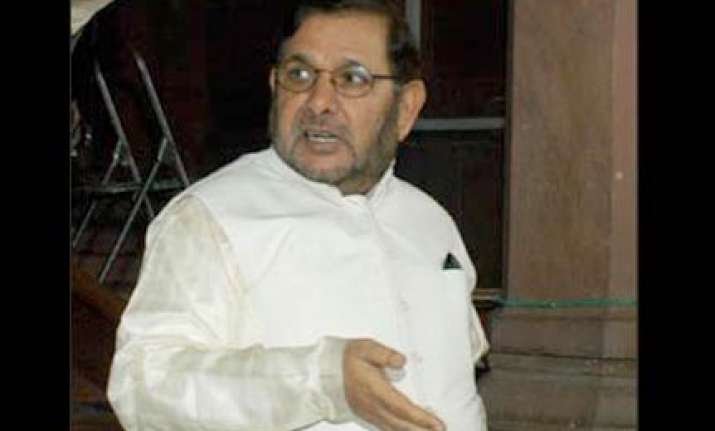 Even as discussion on the Women's Reservation Bill began in Rajya Sabha on Tuesday , JD(U) faces the danger of witnessing a split in its ranks as its MPs are divided over the issue.
The party has traditionally opposed the bill, with its chief Sharad Yadav having always said that he is in favour of a quota within quota for Dalit, backward and Muslim women. The situation within the party, however, changed dramatically last week following Bihar Chief Minister Nitish Kumar's statement in favour of the bill. 
With several party MPs owing allegiance to both Sharad and Nitish sending out mixed signals, the party stares at the possibility of a vertical split within its ranks. 
Yesterday, the divide within JD(U) seemed apparent when party's Chief Whip in Lok Sabha Mangani Lal Mandal (considered a Sharad loyalist) issued a statement signed by 17 of its total 20 LS MPs, which said that Yadav has been urged to speak to Kumar and then get a whip issued on the bill. However, Yadav today said that he is yet to speak with Kumar on the issue.
"I am yet to speak to Nitish Kumar. I could not do so as the last 48 hours have been very hectic. I just spoke to him a couple of days back and will speak to him again," he said. 
Yadav also said the party's parliamentary party meeting scheduled for today has been deferred indefinitely "due to lack of time". He, however, nodded in affirmative when asked whether he continues to oppose the bill. PTI