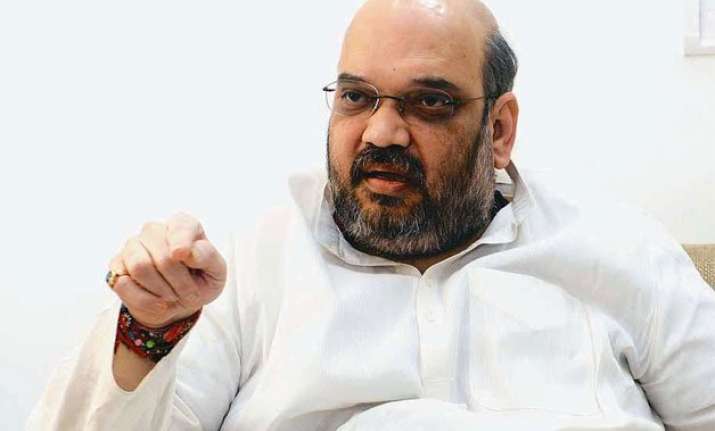 New Delhi: BJP President Amit Shah today suggested that it will take some time before the Narendra Modi government fulfills its development promises, saying the previous UPA dispensation had left behind a "big ditch".  He, however, insisted that the BJP government will take to the logical end the "huge trust" people had reposed in it.  
"I am not trying to offer any defence but presenting you a realistic picture. However big may be the ditch, the Modi goverment is confident that it will repair it... It will bring about double-digit growth rate," he said at an event.
"The government has strategy, vision and political will to fulfil its promises and if these are there then I am sure nobody can stop a country with huge potential like India from becoming the most developed economy in the world," he said.  
Modi as Gujarat Chief Minister had broken the "myth" that industrial growth and the idea of a welfare state cannot go together by overseeing development in economy as well as education, health and other sectors.
"We will bring about double-digit growth and at the same time fulfill the idea of a welfare state, which is one of the basic ideas of our Constitution," he said.  The Centre had done a lot of work in the last seven months since and the record high achieved by Sensex is an indicator as it showed investors' trust, he said.
India's success story, which had "started" during the previous BJP-led NDA government headed by Atal Bihari Vajpayee, had slowly come to a stop during UPA's rule, he said, citing BJP had left behind 8.6 percent of growth rate which slowed down to 4.6 percent when it demitted officed.