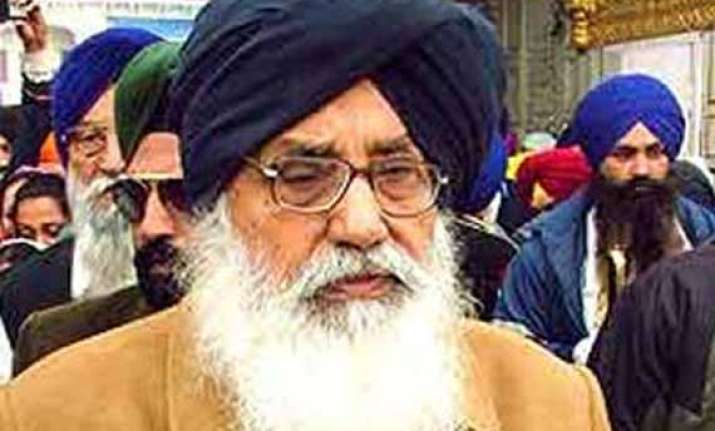 Chandigarh: Punjab's ruling Shiromani Akali Dal Tuesday accused the then prime minister Indira Gandhi and the Congress government for betraying the country, following the Operation Bluestar disclosure.
"The entire nation has been shocked by the disclosure that late prime minister Indira Gandhi not only sought military advice from the perpetrators of the Jallianwala Bagh massacre on the tragic army assault on the Golden Temple, but went to the extreme of ignoring even the British advisor's warning against using the military option without exhausting the path of political and peaceful solution,"
Punjab Chief Minister Parkash Singh Badal said in a statement here.
It was revealed by the British government that the Indian government sought military advice from it before ordering Operation Bluestar to flush out armed militants from Amritsar's Golden Temple complex in 1984.
British Foreign Secretary William Hague Tuesday confirmed that Britain provided advice ahead of the Indian army's June 1984 storming of the shrine but clarified it had no operational involvement in the operation.
Badal said: "I find it hard to believe that the prime minister of a sovereign nation would so humiliate her own people and country as to turn for military advice against its own citizens. This is the gravest sin against the Sikhs, the Punjabis and the people of India."
Badal said the disclosure had also "proved that the late prime minister and all the past and present leaders of the Congress party had been lying through their teeth by claiming the then Congress government never wanted to attack the Golden Temple and the decision on an army assault was a sudden one, forced by emergent developments at that time".
"The disclosure proves how then rulers carried out a deep-rooted conspiracy over a long period to attack the holiest shrine of the Sikhs and at the same time indulge in the hypocrisy of trying to solve the problem through political negotiations," he said.
He said the Congress-led United Progressive Alliance (UPA) government should quit immediately on moral grounds and apologise to the country.
Akali Dal president and Punjab deputy chief minister Sukhbir Singh Badal accused the Congress of harbouring "hatred of Punjabis in general and the Sikhs in particular".