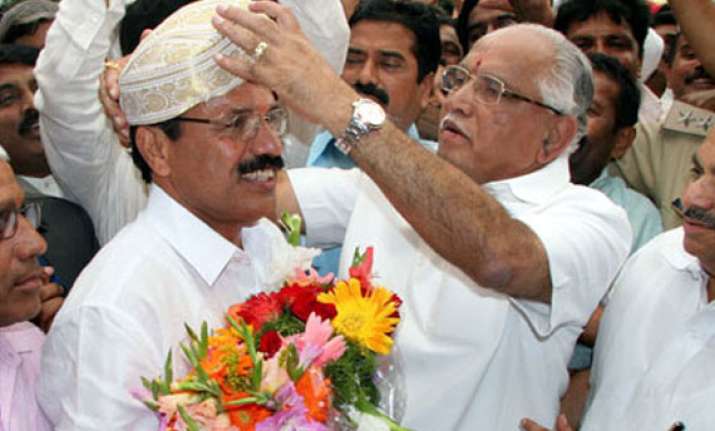 Bangalore, Nov 15: Amid a political crisis in ruling BJP and allegations of corruption against some of his ministerial colleagues, Chief Minister D V Sadananda Gowda on Monday completed 100 days in office.

Gowda, who assumed the office on August 3 after BJP central command forced his predecessor B S Yeddyurappa to quit in the face of a slew of corruption charges, had to walk a tightrope to manage his faction-ridden ministry.

After taking charge, Gowda treaded a cautious path, promising people he would refurbish the government's battered image and infuse transparency in the administraion.

The first saffron party government in the South was jolted when Yeddyurpapa was arrested and sent to judicial custody by a local court in two corruption cases.

As if rubbing salt into the wounds, the Gowda government faced another severe embarassment when two of his cabinet colleagues—Home Minister R Ashoka and Industries Minister Muruesh Nirani faced land grabbing charge.

The jailing of Yeddyurappa escalated groupism in the party rank and file, apart from the ministry, which came out in the open during BJP leader L K Advani's campaign against corruption entered Bangalore.

Ministers and legislators owing allegiance to Yeddyurappa stayed away from the campaign, disregarding the party high command's directive to attend it.