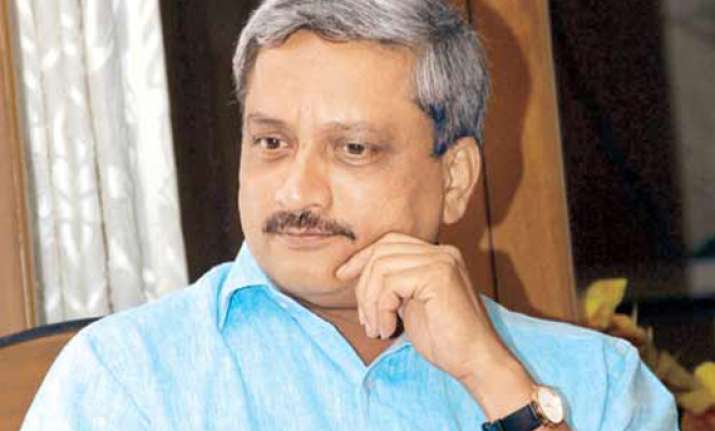 Panaji, Oct 6: The appointment of senior Bharatiya Janata Party (BJP) leader Francis D'Souza as deputy chief minister in Goa has been adapted from the models in Karnataka and Maharashtra, according to Chief Minister Manohar Parrikar.
Parrikar earlier this week had said that D'Souza had been chosen for the post of deputy chief minister, and a formal notification would be issued Monday.
"There is a deputy cheif minister in Karnataka and Mumbai (Maharashtra). It's the same thing here," Parrikar told reporters after a meeting of BJP legislators.
For Goa, which has a 40-member state legislative assembly, the post of deputy chief minister is not new.
The state has had a turbulent political history, with 14 chief ministers in the last 19 years, apart from two spells of President's Rule. Senior politicians like Dr Wilfred de Souza and Dayanand Narvekar have served as deputy chief ministers of the state in the past.
According to Francis D'Souza himself, his appointment as deputy chief minister would only help him officially substitute the chief minister in government-endorsed functions, whenever the latter was preoccupied.
"It gives me official status," said D'Souza, who was a deputy leader in the state legislative assembly, when the BJP was in opposition.
D'Souza had been the sole prominent Catholic face in the BJP for over a decade. In the March 2012 assembly polls, however, six Catholic legislators (including D'Souza) were elected on the saffron party's ticket.
Goa has a population of 14 lakh; nearly 26 percent of the state is Catholic.