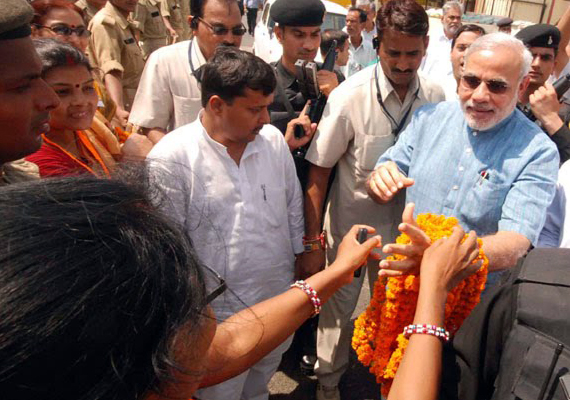 Kanpur, Jul 25: The BJP is trying all the tricks to inject enthusiasm in its workers.
The party is now offering an opportunity to dine with Narendra Modi to those workers who would enroll a record number of new young members.  
The party plans to enroll one crore new members by the end of September.
Around 500 workers who would enroll maximum members will get the opportunity of dining with the Gujarat Chief Minister.  
The party wants the new members to be between 18 to 35 years of age.
Not only this, Modi will also dine with twenty of new young members who have the best ideas for spreading party's message on social media platform.