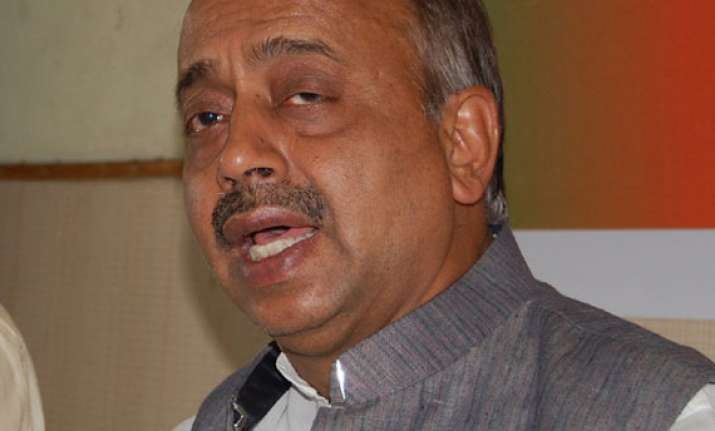 New Delhi: Politics over soaring onion prices in the city continued with BJP on Friday accusing the Delhi government of "befooling" people on selling the vegetable at reasonable rates and demanded a thorough probe into the issue.
Delhi BJP president Vijay Goel alleged that outlets selling onions at cheaper rates are being operated by traders and not by the government as claimed by it.
"They were run by some traders and not by any government agency. They have also vanished now and hardly any of the 1000 outlets claimed to be selling onions operated today in the city," Goel alleged demanding a "high-level" probe into the "fraud".
Last week, the Delhi government had started selling onions between Rs 40-45 a kg at over 1,000 points across the city. Onion is being sold at high rate of up to Rs 70 per kg in retail markets in the national capital.
The BJP has been trying to use rocketing onion prices to its advantage in Delhi elections. The party has been selling the vegetable at Rs 35 per kg at a number of places in the last few days.
Goel today asked the government to come out with exact details of the locations of outlets where onions are being sold at cheaper rates.
Chief Minister Sheila Dikshit, earlier this week, had attacked the BJP and the Aam Aadmi Party terming selling of onion by them at rates cheaper than the government's outlets as a "gimmick".
The BJP was voted out of power in 1998 in Delhi following spiralling onion prices. The assembly polls in Delhi are slated for November.
Goel said he himself went to a government booth at Bengali Market near his office to buy onions for a reality check and found that poor quality onions are being sold.
"It is shocking that very poor quality onions were sold at Rs 49 per kg. I bought one kg onions and the receipt is still with me. This punctures the Delhi government's claims of selling onions from its outlets at Rs 40 per kg," he said.
"On the other hand to provide relief to the common people BJP workers sold onions at Rs. 35-40 per kg at no less than 60 outlets today," he said.
He said Delhi BJP conducted a "reality check" on the government's claim about selling onions at 1,000 outlets across the city and found that only a few outlets were only selling the vegetable.
"Only a few government outlets could be seen selling onions. The onions they are selling are of very poor quality," Goel said.