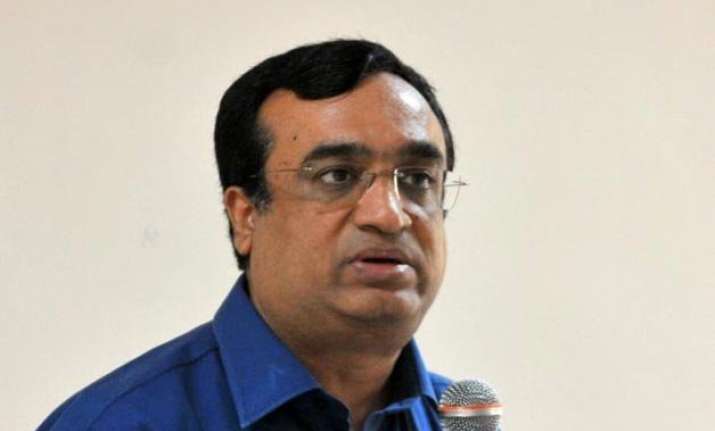 New Delhi: Terming the 20 per cent tariff hike sought by discoms as "unreasonable", Congress has urged the Delhi government not to accept the demand.  
"If the demands of discoms are met, then it will not only be unreasonable, but will also add heavy and unjustifiable burden on all categories of consumers. We have written to (Delhi Chief Minister Arvind) Kejriwal appealing him to...  ensure exorbitant tariff hike is not allowed at any cost," Delhi Pradesh Congress Committee chief Ajay Maken told reporters here today.
In the letter, the Delhi Congress has asked the government to issue directions to the regulator Delhi Electricity Regulatory Commission (DERC) to take a decision over the issue in "public interest".
In its petition filed before the DERC Secretary on April 17, Congress asked authorities to provide one electricity meter per household to bring more residents under the category of consumers getting 50 per cent subsidy on power consumption up to 400 units a month.
The party also termed as "untrue" claims by government that 90 per cent of Delhi residents have been extended the subsidy benefit.
"There has been no profiling of consumers done to ascertain if consumers are receiving the benefits. Then how come they claim so?" Maken asked, and pressed for a proper profiling of consumers.
He also accused discoms of not passing benefit of 40 per cent reduction in electricity theft during 2002-03 and 2013-14 to consumers. He said there has been unexplained escalation in operation and maintenance cost projected by companies and said the private players have "wasted" public money to the tune of Rs 260 crore.
"Authorities should not allow more than two per cent transmission losses than the average transmission losses to discoms," Maken said, arguing that losses reported by NDMC in its jurisdiction which is less than the three companies supplying power to the rest of Delhi.
The party further demanded abolishing of the monthly 'fixed charges' levied by discoms, enquiry to be conducted into purchases of equipment by power companies from their sister concern agencies, installing electricity meters verified by (Central) Government and that the Electricity Consumers Advocate Committee (ECAC) be revived to represent consumers' interest in various courts and tribunals.  
Sources said the three private power distribution companies have sought up to 20 per cent hike in tariff to meet rising cost of power procurement.
They said Tata Power Delhi Distribution Ltd has sought around 20 per cent increase in tariff while BSES Yamuna Power Ltd (BYPL) and BSES Rajdhani Power Ltd (BRPL) have demanded a hike of 19 per cent and 16 per cent respectively.  
Power Regulator DERC, a quasi-judicial body, is likely to announce revised power rates next month after taking views of all the stakeholders including resident welfare associations and the discoms.