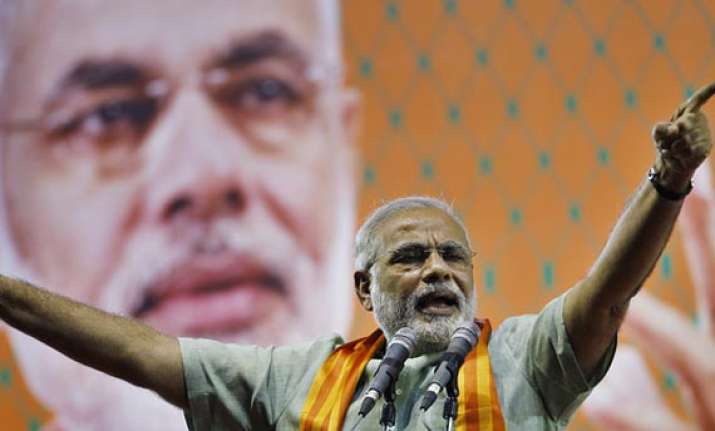 Hubli: BJP Prime Ministerial candidate Narendra Modi today slammed Congress and its leaders for their attitude towards various problems faced by the country, especially women's issues, saying "they speak as though they have come from Mars."
"These days if you listen to speeches of Congress leaders, they speak as though they have come from Mars...As though they are not responsible for things happening in this country...As though they have come for the first time and all the wrong that has happened in the country has been done by someone else," he said while addressing Bharata Gellisi rally here.
God forbid let no country get such irresponsible people, he added.
In an obvious reference to Congress vice president Rahul Gandhi addressing a women's rally in Karnataka, Modi, without naming him said, "a leader came here and spoke about women and their empowerment; he spoke as though it's not their government that is in power and as though he has come from somewhere else."
He said there was nothing more irresponsible than this. "I want to challenge (lalkarna chahta hoon) him from this land."