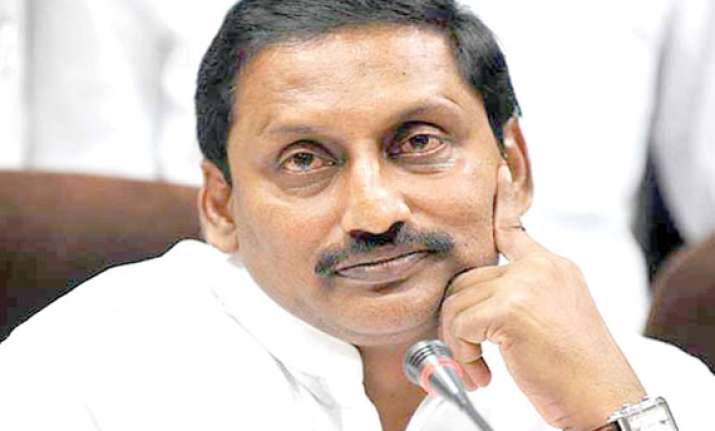 New Delhi: Congress today sought to downplay public protest by its Andhra Pradesh Chief Minister Kiran Kumar Reddy over Telangana issue, saying the party has given right to the partymen to express their views on bifurcation of the state.
AICC General Secretary Digvijaya Singh, who is in-charge of Andhra Pradesh, also insisted that there was no threat from Reddy to quit the party.
"We have given the right and freedom to all Congressmen in the state of Andhra Pradesh to air their views regarding bifurcation of the State. Not for anything else," Singh told reporters here.
He was commenting on a sit-in here earlier this week staged by Reddy who also met President Pranab Mukherjee to seek his intervention to stop division of the state.
Singh said Reddy has not made any comment against Congress President Sonia Gandhi.
The government decided to go ahead with the Telangana bill despite the Andhra Pradesh Assembly rejecting it and Reddy leading the opposition to the proposed bifurcation.
On BJP, Singh said the principal opposition party has expressed support to the Telangana bill and must walk the talk.
"BJP has committed to support the Telangana State and they should do now what they have promised. They should walk the talk," he added.