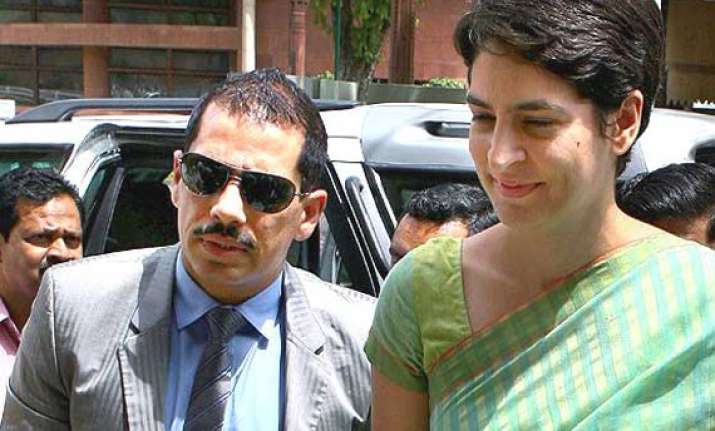 Chandigarh: Congress today slammed Prime Minister Narendra Modi for raking up the issue of land deal involving Robert Vadra, accusing Modi of trying to draw "political gains" by "defaming" Sonia Gandhi's son-in-law before Assembly polls in Haryana.
The party claimed that the land deal issue, raised by Modi in Hisar rally yesterday, would not "harm" it in the polls.
"The name of Robert Vadra was taken (by Narendra Modi) just to take advantage during Assembly polls (in Haryana) by defaming him (Vadra) by way of raising land deal issues.  
"Actually, they (BJP) had nothing against Vadra," Congress spokesman and former Union minister Rajiv Shukla said while addressing media here today.  
He was responding to queries on Modi's statement in Hisar asking Election Commission to take note of Chief Minister Bhupinder Singh Hooda approving the land deal between Vadra and DLF, alleging that it was done hastily as the Congress faced "certain defeat" in the October 15 polls. 
He claimed that Haryana government did not give any undue advantage to Vadra.