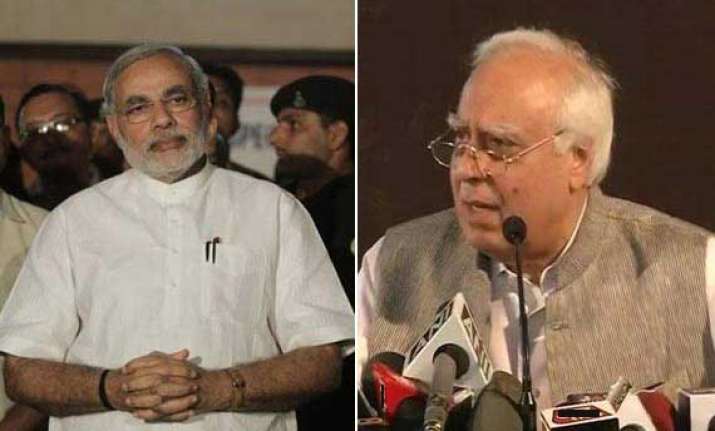 New Delhi: Congress today charged Narendra Modi with destroying media freedom in Gujarat and questioned his promise of ridding politics of criminals when he "embraces" accused like Amit Shah and Babubhai Bukharia.  
Taking a dig at the BJP's Prime Ministerial candidate over his extending greetings to journalists on World Press Freedom Day on March 3, Congress spokesperson and Law Minister Kapil Sibal said Modi's regime in Gujarat epitomizes unparallelled intolerance not witnessed in any other state in the history of India.
To buttress his point, he said there were "rampant" instances of "sedition" cases against mediamen in Gujarat.  "Given an opportunity, Modi has violated the freedom of press both in letter and spirit.
He destroys freedom of the press, whenever he gets a chance," Sibal said insisting that Modi targetted the media if they wrote against him.  Sibal said his words of greetings sound hollow when one looks at the "track record of Modi government".