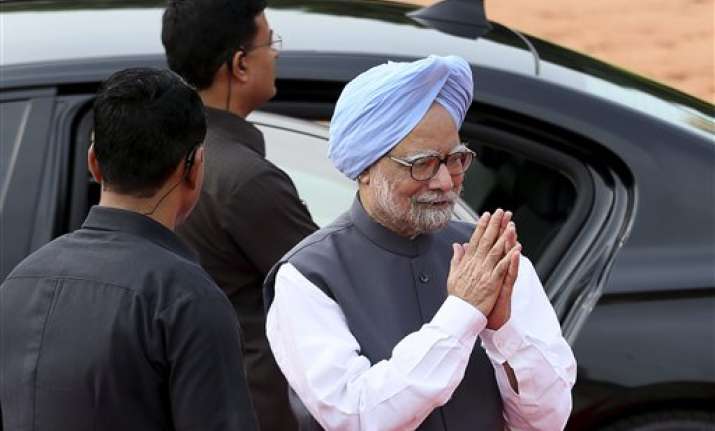 New Delhi:  The Union Cabinet is meeting tomorrow  and may decide to withdraw the controversial
ordinance on convicted lawmakers in the  wake of its denunciation by
Rahul Gandhi
, who has dubbed it as "complete nonsense" and should be "torn up and thrown away".
Prime Minister Manmohan Singh, who returns from his U S visit tonight, has called the Cabinet meeting tomorrow evening, before which he will meet President Pranab Mukherjee.
The Ordinance is currently before the President, who is said to have raised queries with three ministers he had called last week because of certain reservastions. The President who is leaving on a foreign tour tomorrow afternoon.
The Prime Minister has already said that his government is "seized of all the developments" regarding the ordinance and the issues raised will be considered on his return from the US after due deliberations in the Cabinet.