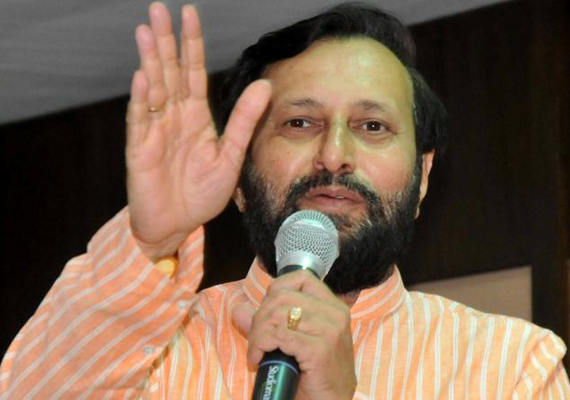 New Delhi, July 24: The BJP Wednesday slammed the government over the official figures of poverty reduction and said it was a conspiracy against the poor to deny them the benefits of welfare schemes.
Bharatiya Janata Party spokesperson
Prakash Javadekar
said that the government should have waited for the report of the Rangarajan committee, set up to review the Tendulkar committee methodology for estimating poverty.
"The poverty line has been fixed on the basis of Tendulkar committee. Rangarajan committee is already working. Why did they not wait for (its) report?" Javadekar asked.
Official data Tuesday showed that the percentage of people below poverty line declined sharply to 21.9 in the 2011-12 financial year from 37.2 recorded in 2004-05.
The national poverty line by using the Tendulkar methodology has been estimated at Rs.816 per capita per month in villages and Rs.1,000 per capita per month in cities.