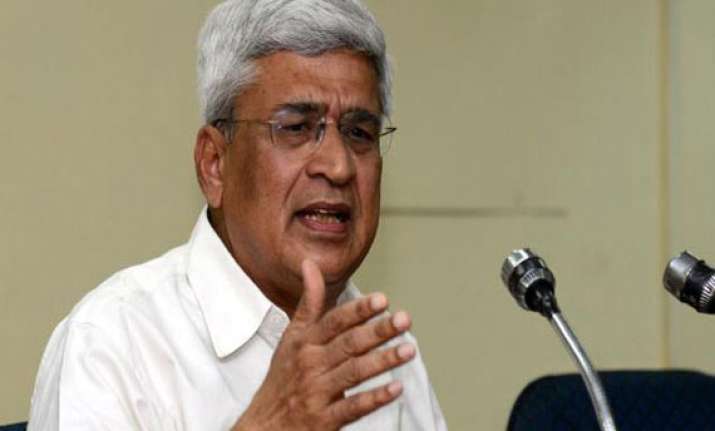 New Delhi: CPI(M) today charged BJP and Sangh Parivar with creating a "highly communally-charged" situation in Uttar Pradesh and Bihar through their electioneering and this was not being taken seriously by the Election Commission.  
"These are the most highly communally-charged elections.  In UP and Bihar, such a campaign was unleashed in the early 1990s. Below the veneer of BJP's campaign about development and governance, there is a systematic communal campaign....  RSS is in the fray," party General Secretary Prakash Karat told reporters here.
Referring to the hate speeches and distribution of leaflets to spread "incendiary and communal" propaganda, he expressed apprehensions about the "highly communally-charged" poll campaign being unleashed in the two states.  While Modi speaks in West Bengal about throwing out Bangladeshis when 25 per cent of the population of the state were Muslims who were being "harassed and intimidated" in other parts of the country, he talks about the "pink revolution" (meat export) in Bihar, Karat said.  
BJP chief Rajnath Singh also spoke on similar lines while referring to the Assam situation where over 30 people have been killed by Bodo militants, he said and added "communal forces were fully using such a situation to their benefit".  Karat said the Election Commission has not been able to capture or contain this "blatant communal propaganda" being carried out at the grassroot level and the matter "is not being taken seriously enough."
To a question on the "communal campaign" allegedly being carried out by Samajwadi Party in UP, he said the counter-communal remarks were a reaction to Sangh Parivar's propaganda which has been happening since SP came to power two years ago.  Defending SP's track record of fighting communal forces in 1980s and 1990s, Karat said all non-Left secular parties, including Congress, have their "failings" on this count as they have not always taken firm stand against communalism.