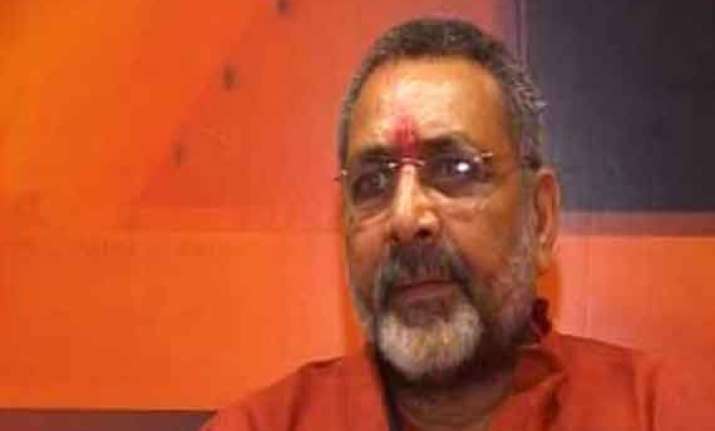 Patna: BJP leader Giriraj Singh's election rally and road shows have been banned in Bihar and Jharkhand and he is likely to be arrested soon for his remark that critics of prime ministerial candidate Narendra Modi will be sent to Pakistan, officials said Tuesday.
Taking serious note of Singh's remark, the Election Commission has also asked him to submit his explanation to it by April 24.
"The EC has banned Singh's election rallies and road shows in Bihar and Jharkhand in view of hue and cry raised over his remark," an official said.
Bihar's additional chief electoral officer R. Lakshmanan meanwhile told media persons here that Jharkhand Police have sought help from the Bihar government to arrest the Bharatiya Janata Party leader, following an arrest warrant issued by them in connection with his remark.
A complaint for making an inflammatory speech was registered Sunday against Singh at a police station in Jharkhand's Deogarh.