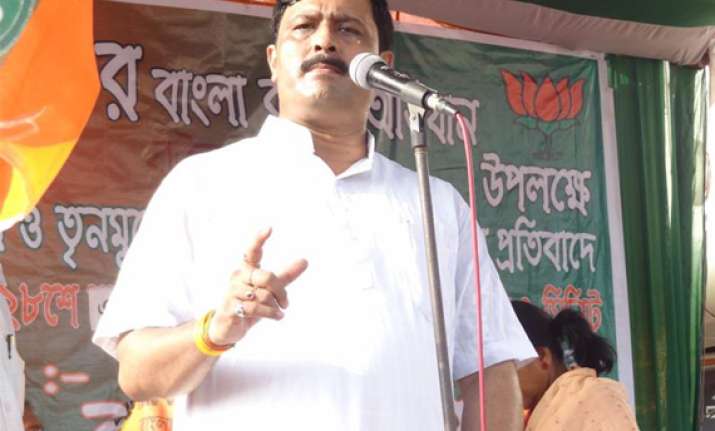 Kolkata: Hoping to play the role of a game changer in the Lok Sabha elections in West Bengal, BJP today said that Trinamool Congress supremo Mamata Banerjee was targeting the party as it has realised that it would pose a tough challenge.
"In the entire state there are two waves—a positive wave for Narendra Modi while many who voted for Trinamool Congress for bringing in a change, are disappointed with it. They will support us.
BJP will play the role of a game changer in the state in the Lok Sabha poll," state BJP president Rahul Sinha told PTI here.
He said realising that BJP might change the political dimension in the state, the chief minister had started targeting the party at her election meetings.  
"She has realised that BJP is posing more challenge than other parties. She is targeting BJP not without any reason.