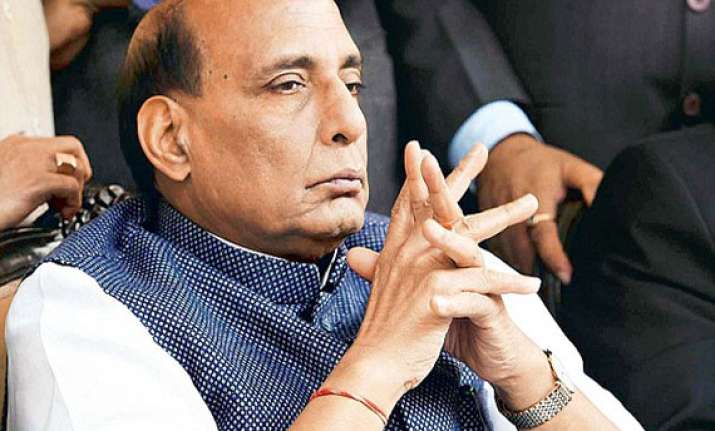 New Delhi: Asking Muslims to give BJP a chance "at least once", its President Rajnath Singh on Tuesday  ade a bid to woo the community ahead of the Lok Sabha polls by saying the party is willing to apologise for any "mistake", an apparent reference to Gujarat riots.
"Please note that whenever, wherever if there has been any mistake and shortcoming on our part, I assure you that we will apologise to you by bowing our heads," he said while addressing a gathering of Muslims here.
He did not make specific mention to any "mistake" but was apparently referring to Gujarat riots in which Modi is tainted.
Singh, who talked about the Gujarat riots and allegations against Narendra Modi during his address, insisted that BJP was not against Muslims and the community should not fall prey to the propaganda against the party and the Gujarat Chief Minister.
Asking Muslims to vote for BJP this time for the sake of the nation, he said the community should help it form a government which would make India strong and ensure respect for humanity without allowing any kind of hatred.