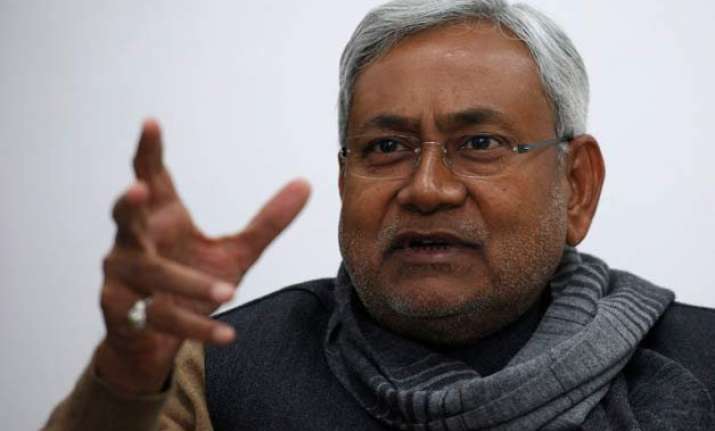 Patna: Opposition BJP today attacked Chief Minister Nitish Kumar for accusing the party of indulging in politics over special package to Bihar saying his anxiety was going up as the process for development of eastern region as promised by Prime Minister Narendra Modi was being realised.
"As the PM promise of developing Eastern states being realised, anxiety of Nitish Kumar and his allies are going up as they would have nothing to show to the voters in the coming Assembly poll," leader of Opposition in Legislative Assembly Nand Kishore Yadav told reporters.
Yadav was reacting to the CM statement yesterday on reports of special package planned for Bihar that "its not a package but a smart effort of BJP in packaging old schemes."
"It's ironical that Congress, before which Kumar on several occasions put up demand for schemes for development of the state never fulfilled it, is today's his companion whereas Narendra Modi government which is bringing these pending projects to reality is treated as enemy," the senior BJP leader said.
Yadav said the BJP-led NDA government was concerned for development of Bihar which was reflected by announcement of special assistance to the state on the lines of one given to Andhra Pradesh and green signal to several pending projects in the field of railways, power and roads.
Kumar, who had met Prime Minister Narendra Modi recently and demanded special status for Bihar besides central assistance, has accused BJP of indulging in politics over special package to the state with the coming Assembly election in view.
Kumar alleged BJP of trying to package old sanctioned schemes for Bihar in the name of special package.