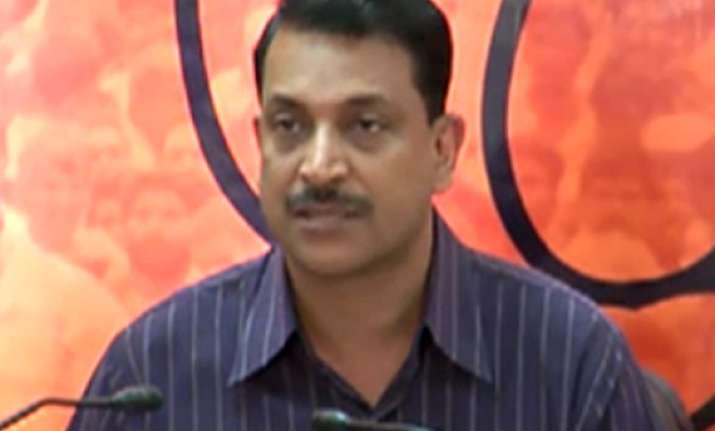 Lucknow, Feb 7: BJP today asked the Election Commission to clarify its stand on the transfer of an observer who stopped the motorcycle rally of Priyanka Gandhi's husband Robert Vadra in Salon area of Raebareli as the issue could raise doubts about its unbiased character. 

"After the officer's transfer, which was later put on hold till elections, the EC should clarify its stand as it raises doubts about its unbiased character," BJP Leader Rajiv Pratap Rudy told reporters here.

"The EC is a constitutional body...we did not want to raise questions on its credibility...but the circumstances in which the officer Pawan Sen, an EC observer was transferred should probed," he said.

About Congress general secretary Rahul Gandhi, Rudy said that he should also tell which model of development will he adopt.

"Will be adopt Andhra Pradesh model or Rajasthan and Haryana government's, which are mired in corruption cases", he asked.

About Rahul's statement that he would not leave Uttar Pradesh whether his party gets 400, 200 or only two seats, Rudy said that the Congress leader had accepted defeat of his party and has also realised that his party would be uprooted from the Centre soon.

In a flip-flop, the Election Commission first transferred from Amethi a poll observer who had taken on Priyanka Gandhi's husband Robert Vadra, then put it on hold and finally scrapped it within 24 hours, opting for another IAS officer in his place as District Collector of South Goa.