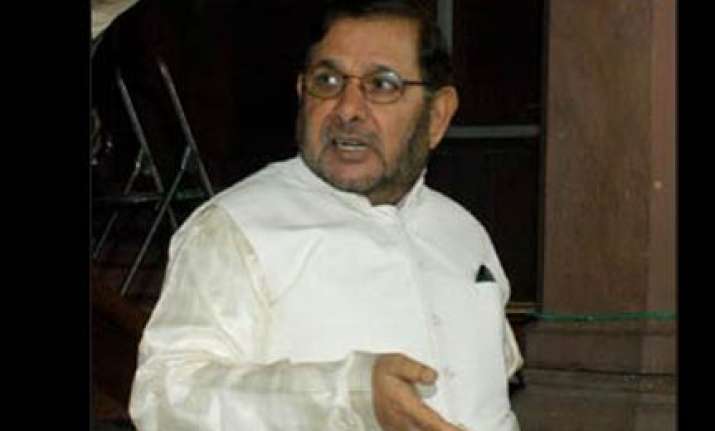 New Delhi, Oct 5: Making it clear that the Ayodhya issue will not become a part of the election campaign in Bihar, the JD(U) today said that those who are dissatisfied with the Allahabad High Court verdict on the dispute can go for appeal in the Supreme Court.
"It is possible that it (the verdict) is justice to many or it is not. I say that there is an option to go for appeal in court further," JD(U) president and NDA convenor Sharad Yadav told reporters here.
Yadav said that development will be the main issue for his party for the assembly elections in Bihar.
"Our issue is development. We will contest election on the main issue," he said making it clear that there was "no question of discussing" the Ayodhya issue during the campaign.
When asked whether court verdict on Ayodhya will have any impact in Bihar elections, he replied in the negative.
He said that he was always of the view that the solution to the Ayodhya dispute was possible either through dialogue between the parties or by the court.
"I believe that there is no necessity to explain that on whose favour is the Ayodhya verdict," he added.
Yadav said that he is not convinced if "political people" look at the issue from different angle. "We don't go into the debate on which party is doing what on this," he said. PTI