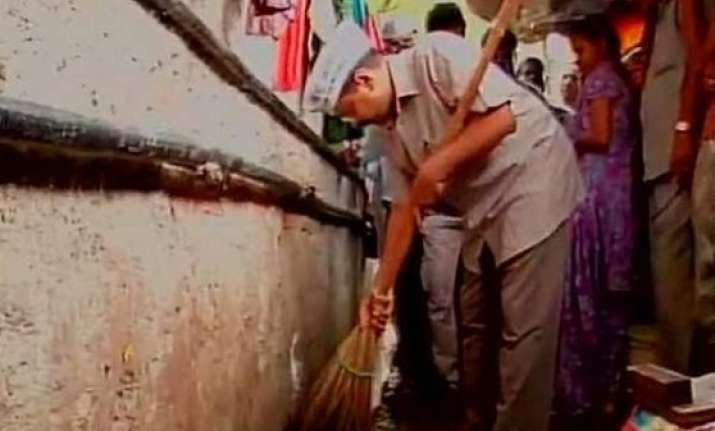 New Delhi: Aam Aadmi Party (AAP) chief Arvind Kejriwal on Thursday helped sweepers to clean up choked drains in a small residential area near Prime Minister Narendra Modi's residence in the heart of the capital.
The former CM of Delhi chose the BR Camp, as the low income area is called, on the very day Modi launched 'Swachh Bharat Abhiyan'.
Kejriwal was accompanied by several employees of the civic agency, and he later had tea with them, an AAP spokesman said.
The BR Camp falls in Kejriwal's New Delhi assembly constituency.
AAP activists also picked up brooms in several parts of the capital to show their commitment for a Clean India but without joining any government sponsored event.
"AAP will launch a cleanliness drive Oct 2," an AAP tweet said. "All MLAs and leaders will work as helpers to Safai Karmcharis (sweepers) and help them in their work."