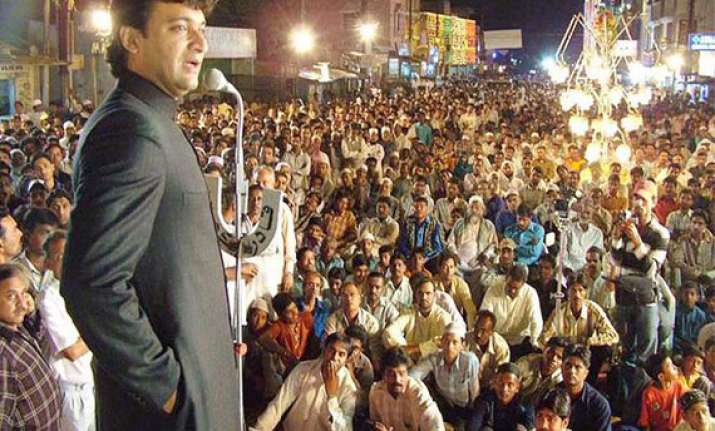 Hyderabad, Jan 23: Videos of the hate speech given by controversial MIM (Majlis Ittehadul Muslimeen) MLA Akabaruddin Owaisi, posted on YouTube have garnered a cumulative count of above 1 million views.
The videos, says a Deccan Chronicle report, seem to have been uploaded by fundamentalist groups apparently to incite people.  
Owaisi's speech video in Nirmal created a stir on YouTube, making the state government to sit up and take action against him, as several persons  filing complaints with the police and in courts.  
However, more videos of the same speech have been posted several times with varying lengths focusing on the more inflammatory parts of Owaisi's speech.