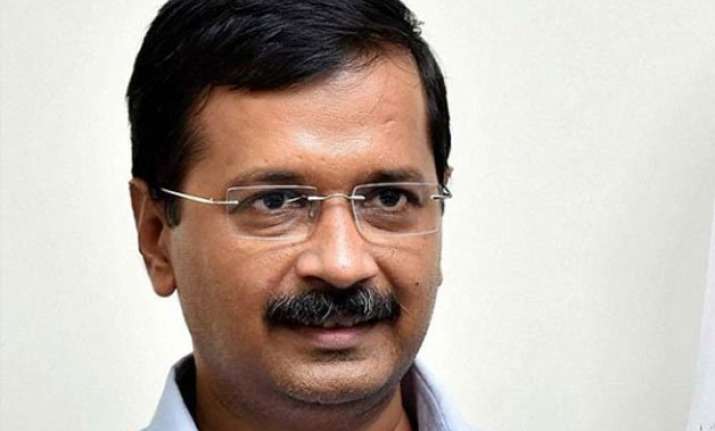 New Delhi: Aam Aadmi party (AAP) national council member Ashok Talwar has written a letter to party chief Arvind Kejriwal claiming that he has apprehended some 'deep' conspiracy attempting to destabilise the two-and-a-half years old party.(scroll down for video)
In his letter, the AAP leader from Punjab has urged Kejriwal to intervene into the matter so that anti-party activities can be stopped.
ALSO READ: Shanti Bhushan denies holding meeting with dissidents
"I apprehend that some deep conspiracy for vested interests is going on at the back to destabilise the party. Keeping in view the interests of the party, I request your goodself to be vigilant and inquire into the matter so that the conspiracy can be stopped from anti-party activities aimed at destabilising the party," the letter reads.
Talwar also stated that he was receiving calls to attend an informal meet ahead of March 28 national council meet.
"I am receiving calls as well as messages from different numbers to come to Delhi one day prior to the NC meeting which is scheduled to be held on 20-03-2013 o the pretext of having discussion on swaraj. They have been calling repeatedly to confirm the presence on 27-3-2015 where deliberations would be held to save swaraj and internal democracy in the party," the letter further reads.
The AAP leader further documented names of few leaders who are floating this information.
When senior party leader Ashutosh was approached seeking his reaction, the leader said that he had no information on the controversy and suspected that the entire exercise could be a mischief by opposition parties.
The crucial national council of the AAP will be meeting here on March 28 to chalk out future strategy of the party. The meeting hols significance because it was the national executive that had voted to remove two senior leaders Yogendra Yadav and Prashant Bhushan from the political affairs committee earlier this month.