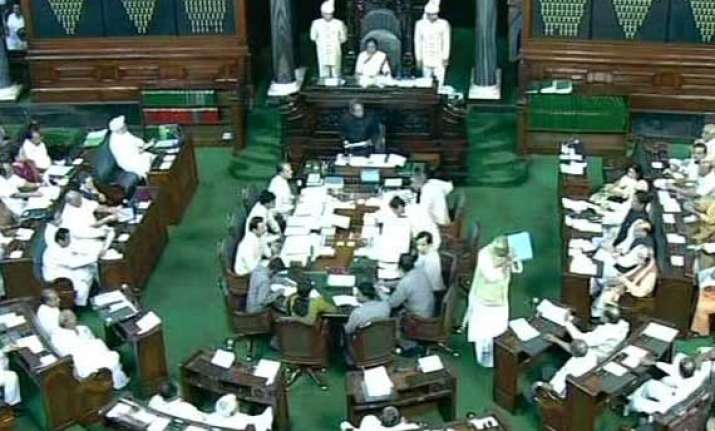 New Delhi: The 15th Lok Sabha will go down in the history as the most disrupted in Independet India
so far including the pepper spray incident which marked a new low in parliamentary conduct.
Disruptions were the order of the day, so much so that the Lok Sabha witnessed almost a full session being washed away on the issue of JPC in the 2G spectrum scam. This was unprecedented.
There was also uproar galore on the demand for the resignation of Prime Minister Manmohan Singh in the coal block allocation scam.
Storm over Telangana led to several unprecedented developments in the last session of the House which had 13 sittings. Even though Speaker Meira Kumar wanted a "grand finale" to the Lok Sabha it was for everyone to infer if it was so.
As many as 16 members from Seemandhra region were suspended ahead of the passage of Telangana bill.